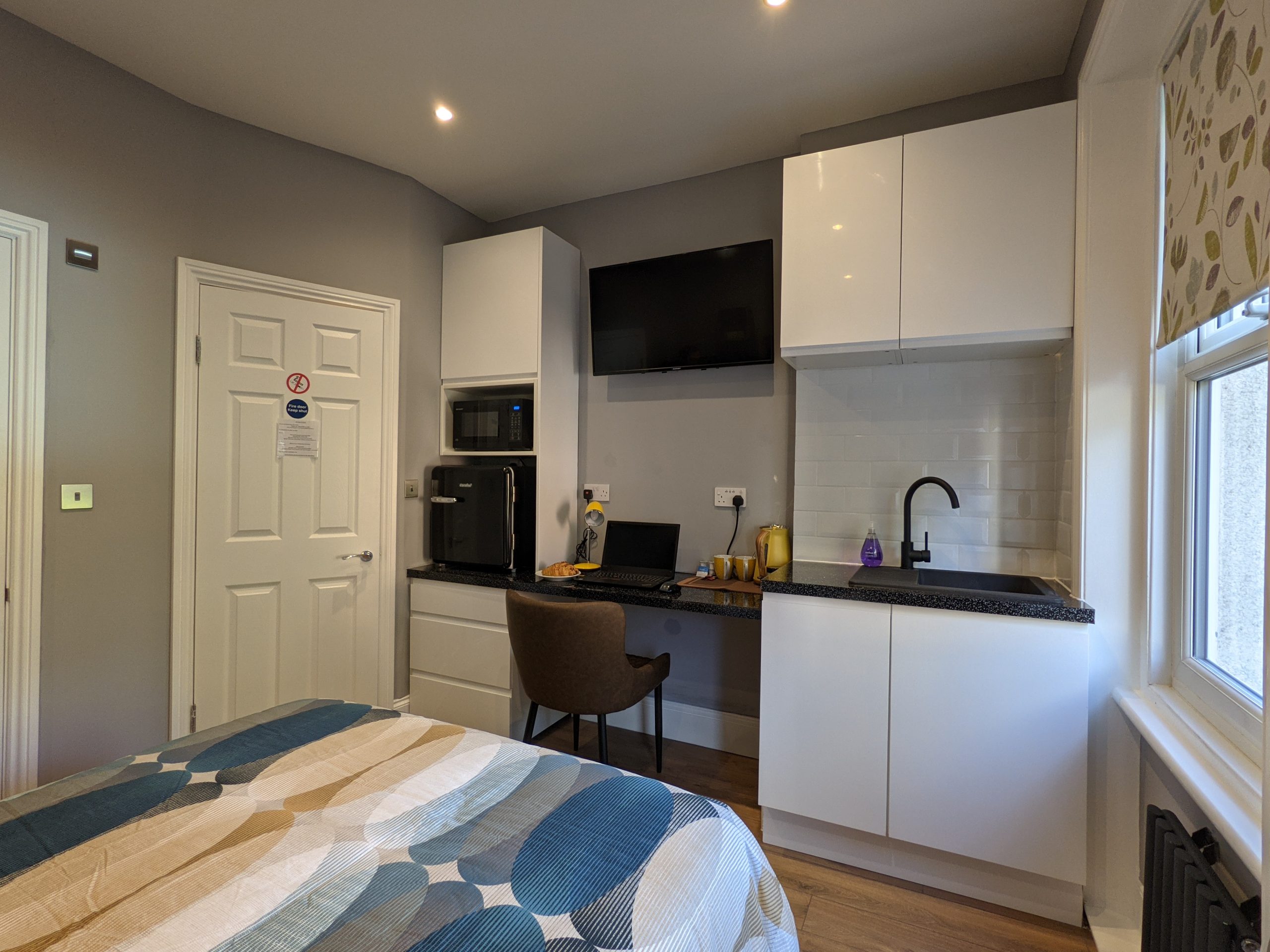 Our newest room category created in October 2021, to meet the demands of long stay visitors, with a superior level of comfort, convenience and style.
Elegant in design and thoughtful in its functionality. A work desk, with USB & USB-C adaptors, multiple sockets, mood lighting in bedroom and bathroom, Emma mattress, wooden bedframe by Get Laid, floating bedside table, black out blinds, 40″ Blaupunkt flat screen LED TV.
Ideal for business and leisure clients, the latest and most talked about addition to the Charlotte Guest House portfolio.
We welcome you to try them out!